Organic Body Oils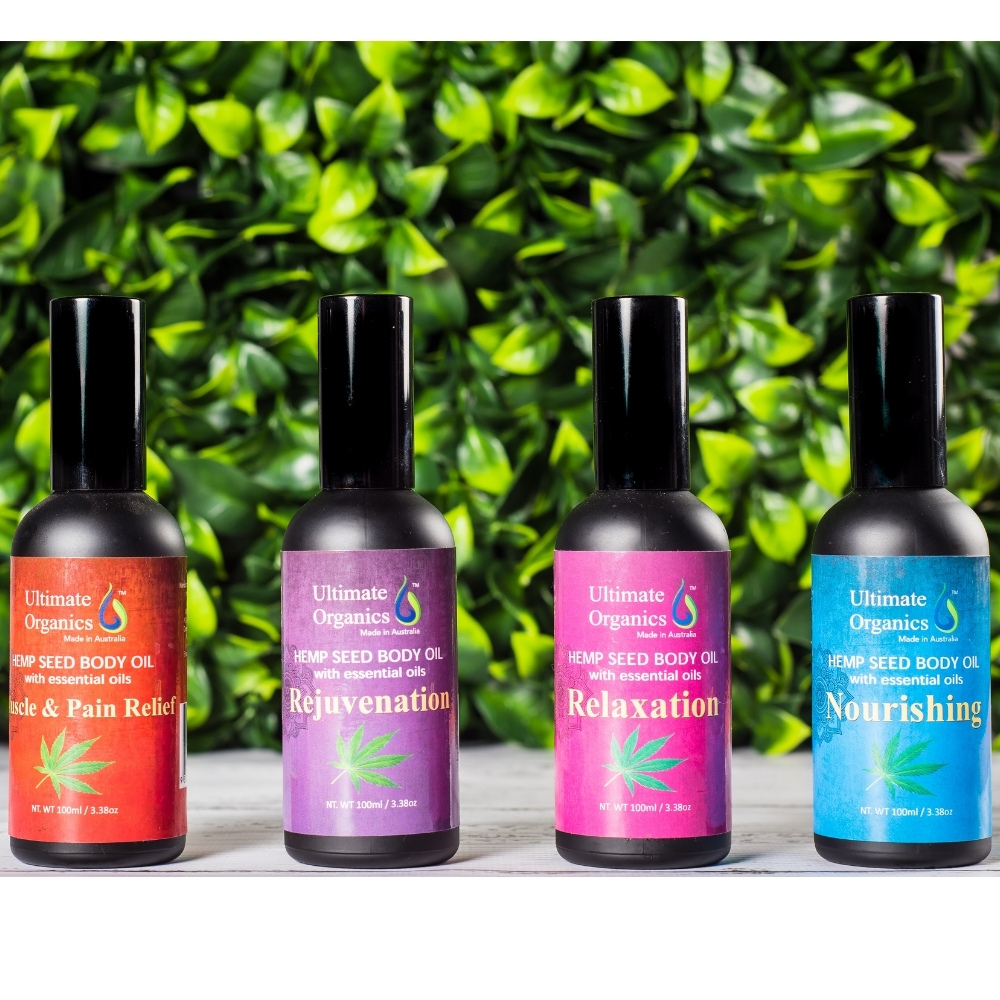 100% Organic Body Oils with essential oils.
"The New SUPERFOOD for your body and skin! 

100% Organic Hemp Seed Oil for: ANTI-AGEING, NOURISHING, AND HYDRATING!"


What it is?

An easy to apply organic body oil for your whole body, free of chemicals and any other nasties. 100% Organic Hemp Seed Oil, plus the purest Essential Oils are used in our formulation.
Why it's special?
Our divine organic body oils have very unique properties: 

1. Powerful Essential Oils and Natural Ingredients fresh from the Earth, to provide a long, lingering scent.
2. Blended with 100% Organic Hemp Seed Oil
2. Our Essential Oils are the purest on the planet.
3. Handcrafted in the Sunshine Coast of Australia.
4. Four Amazing options to choose from.
100% Money Back Guarantee!