Organic Product Bundles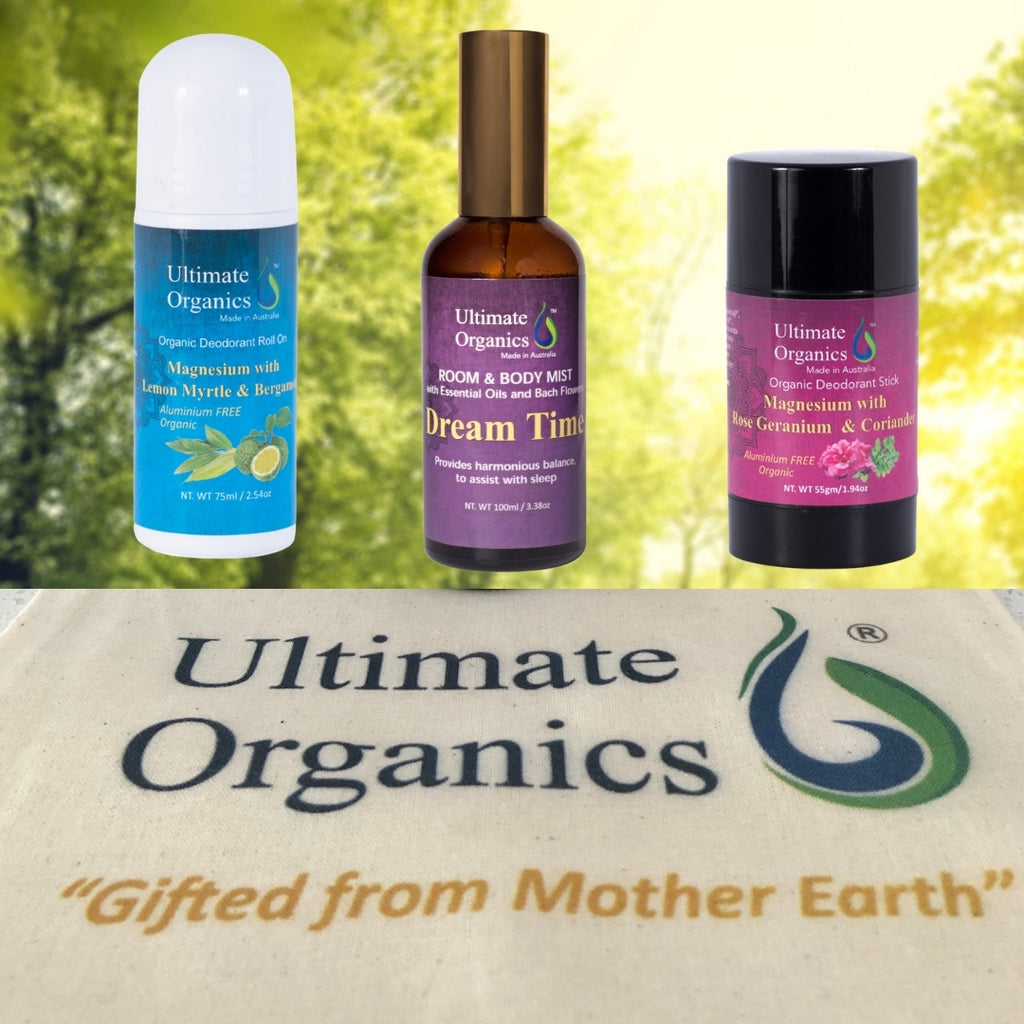 " Beautiful organic pack bundles to choose from, with some of our best-selling products."

A variety of product bundles to choose from with unique, divine smelling, organic products which will suit the whole family.

Organic deodorant sticks and roll-ons, infused with magnesium and essential oils - smell great and replenish at the same time.

Organic perfumes - lingering scent that lasts all day with the most powerful essential oils on the planet. At a fraction of the price compared with conventional perfumes.
Organic Body Oils - a luxurious application for use after a bath or shower. Infused with essential oils, macadamia oil, and hemp seed oil.
Organic room & body mists - highly effective ingredients which help transform your mood, by stimulating your limbic system. The limbic system is directly connected to those parts of the brain that control heart rate, blood pressure, breathing, memory, stress levels, and hormone balance.



100% Money Back Guarantee!