Organic Deodorants w Magnesium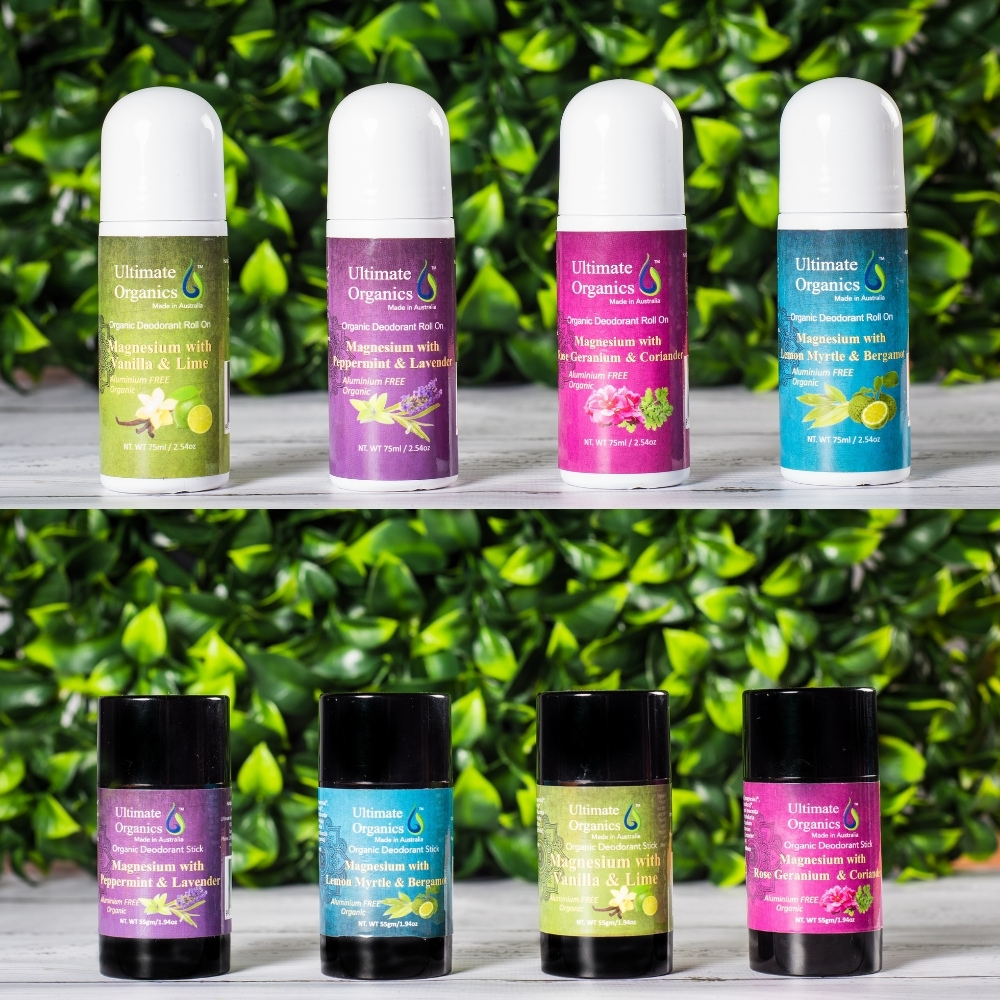 The Best Natural & Organic Deodorants in Australia
"A beautiful body application that keeps you smelling great, and feeling fresh all day!"

What it is?
An easy to apply organic deodorant, with an option of either a roll-on bottle, or a deodorant stick.
Both options are aluminium and chemical free. The purest Essential Oils blended into our deodorants keep you smelling heavenly, and feeling fresh all day long!


Why it's special?
Unlike other brands, our organic deodorants have very unique properties: 

1. Powerful Essential Oils and Natural Ingredients fresh from the Earth, to help combat your sweat and odour.
2. Infused with Magnesium to help replenish your body.
3. Our Essential Oils are the purest on the planet.
4. Handcrafted in the Sunshine Coast of Australia.
5. Four amazing scents to choose from.
100% Money Back Guarantee!